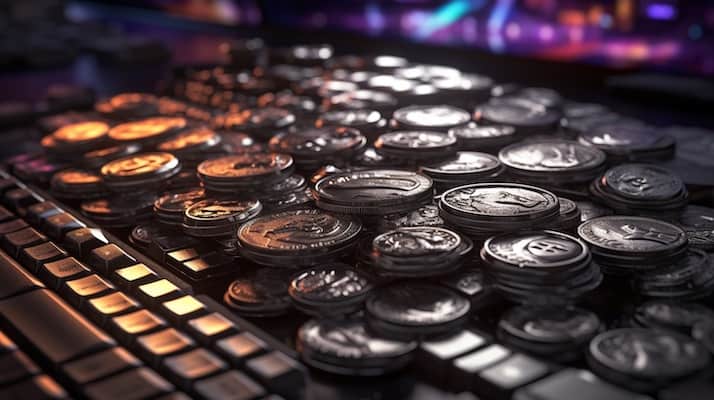 Marketing and Business Technology
During my tenure online (since about 1991, before there was an Internet, per se), I've managed to piece together some decent workflows and software you can use to build and manage the digital aspects of your business.
At some point, I decided to start testing and reviewing apps, software, and SaaS systems that helped me manage and build my business. I took copious notes and built a list of the good stuff that worked for my clients and me.
After spending much money and time and testing fanatically, I found that many apps and training programs really didn't help or were pretty weak with no practical application.
Building and promoting a successful website is essentially very simple but not easy—it's a lot of work, no matter how you slice it. There are four key steps, one or all of which any training system should cover:
Do your market research—identify your community and key client(s).
Build your site and structure according to the research in step 1.
Create great information/training and publish on a regular basis.
Optimize your site for social media and search engine traffic and promote your work by helping people first.
The following resources can be great as a starting place for your research. These are just tools, though, and later, I plan to offer examples of ways you can use these tools effectively.
Market Research – What Do Your Customers/Clients Want?
A critical component of your online success is discovering your people. Are they searching for your service or product? Are there any other sites competing with you and offering a similar thing?
There are some great programs that will teach you how to research your topic and see who's looking for what you have to offer and how to see if your ideas are a good match for what people are needing or wanting. Right now I'm just linking to basic keyword research tools, but I DO plan to review some complete programs that teach you how to start at the beginning.
Your first stop should be Google Keyword Tools. This is where you'll find search volume, keywords, competition information, etc.
The Sample Size Calculator is a cool tool to help you figure out the sample size you need to use to have confidence in your target pop survey results.
Get ideas and see what's going on with the latest trends and stories with Think with Google.
American Fact Finder [free] lets you search U.S. census data. You can filter by age, income, year, race, and location.
County Business Patterns offers interesting information about business areas across the country.
Nielsen's MyBestSegments tools help you understand demographic information and lifestyle habits.
Use Google Trends to see what the world is searching for. You can lose a lot of time to curiosity here, so be careful! It's fascinating.
I'll eventually add some other training here, but for the moment, you can learn a heck of a lot by simply using the Google Keyword Tool [free].
Search Engine Optimization (SEO)
First, get all the free stuff (all from Google) and use it and you may never need to spend a dime on learning SEO. Here are the best free resources I know of so far. Let me know in the comments if you have others worthy of our time and effort!
Read Google's SEO basic introduction: Search Engine Optimization (SEO)
Read Google's Webmaster Guidelines
Read Google 101: How Google crawls, indexes and serves the web.
Register for Google's Webmaster Tools [Free] and follow the directions within.
Download and study Google's Search Engine Optimization Starter Guide [PDF download]
Beyond everything just mentioned (And it's a LOT! Don't underestimate it.) if you want to go even deeper into this arcane craft, read on . . .
Pay Per Click (PPC) Adwords Knowledge
If you need to buy traffic or do some really smart market research (and if you're serious about your online business, you eventually will) then it's important to get even a basic handle on PPC concepts. Before spending a thin dime on anything though, just study with Google first. It's free and it's comprehensive. They have a complete AdWords Certification program available online, but you don't need to take the test. Just go here and start learning: AdWords Certification Program Learning Center. You can thank me later when you're an Adwords expert. 🙂
Email Management
When you're ready to start your newsletter and/or autoresponder system, you have quite a few choices.
So far I have used Aweber extensively for managing email lists and I'm very happy with them. I've tried just about everything including MailChimp, iContact, Mad MiMi, Constant Contact, Campaign Monitor and even DaDaMail. For various reasons that I will gladly detail in a post if you are interested, I switched back to Aweber.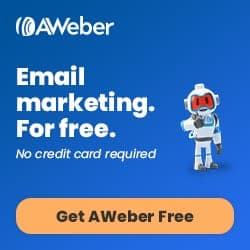 Aweber has a lot of free training and instruction, and they are adding improvements regularly. Most importantly, however, and most critically, they have 24-hour support by phone, email, and chat. This is what really sets them apart from the competition and, if you are not tech-savvy, or don't want to spend lots of time trial-and-erroring everything, this is the top reason Aweber is for you.
You cannot build or run a successful online business without developing a great email list. And, if you're still sending email to your customers straight from your computer email program, you're flying totally blind, aside from the fact that you're probably violating the CAN-SPAM Act. Just saying. 🙂 Don't mess around. Do it right.
Get more information about Aweber here: Aweber Email List Management
They also have a great video series that walks you through the basic steps to grow your email list:
Learn how to grow your email list in less than 4 hours with step-by-step, expert guidance in six short and simple lessons.
Shopping Carts
I'm using a few different shopping cart solutions right now. The hard part about choosing a shopping cart is determining exactly what you don't need it to do.
My current favorite service for selling your digital (and physical) product on your website is SendOwl. If you're selling downloadable products like ebooks, music, or online video training and want to protect the product links after purchase, SendOwl is a great choice. They have a very clean interface, an easy setup process, and a very simple and well-designed dashboard for monitoring sales and traffic. They also offer PDF stamping to secure downloadable ebooks and recurring subscriptions for monthly training or paid newsletters.
Sendowl's plans start at $9/month and are a flat fee, unlike most of the solutions today, which charge a percentage of each of your sales.
An excellent alternative to Sendowl for selling and delivering digital (and physical) products is GetDPD. Like SendOwl, they also offer PDF stamping, which allows you to embed your customer's information on every page of a PDF file. This is great if you're selling an ebook or a report. They also have most of the other bells and whistles you'd expect, and the interface, while not quite as nice and simple as Sendowl, is still very useable. Note that DPD is not really aimed at physical products, although you can create and sell physical items and physical shipping is accommodated.
GetDPD starts at $10/month and their rates are flat, like Sendowl's.
If you need a full-fledged catalog-type shopping management system, skip the previous platforms and consider something like Shopify. If you sell digital AND physical products, Shopify actually integrates with SendOwl and with both of these combined, you can create a very comprehensive sales system. It's a little more expensive (starts at $29/month + a credit card percentage fee as of the time of this writing) but has a more comprehensive set of options that will support both online and offline sellers.
Let me know if you'd like to learn more about choosing an e-commerce platform that matches your needs, and I'd be happy to do a walkthrough of what I look for when choosing a platform that matches my requirements. There are a LOT of options these days and each one has drawbacks and positives.
Merchant Accounts
I'll keep this short for the moment. I use a combination of PayPal and a standard merchant account to run my business. I find that PayPal is a critical payment option as many people prefer to pay that way. Additionally, the fees PayPal charges are reasonably competitive. It's free to sign up for PayPal and I recommend doing that now, whether or not you need it immediately. At the very least, you can easily receive payments from those who might want to use PayPal to pay you.
It's the industry standard, and I've used it for years on many projects. Works a treat, and you'll find it's easy to set up. Rates are industry standard 2.9% and 30 cents per transaction. Get it if you're serious about e-commerce.