January 28, 2014
How to Add Alternate Dictionaries and Thesauri to OS X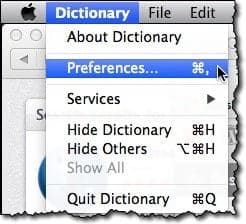 Here's a short tutorial (should take 30 seconds at most) to help you add more options to your dictionary. The default is based on where you live in the world, but you can add other languages as well as set your English dialect preference (American English or British English). Also note that I'm using OS X Mavericks and the screenshots below reflect that. I've also enabled file extension views so you see my application file names end in .app while your file names will likely not have extensions. Just ignore that and proceed. 🙂 )
Step 1: Launch the dictionary application (it's in your Applications folder).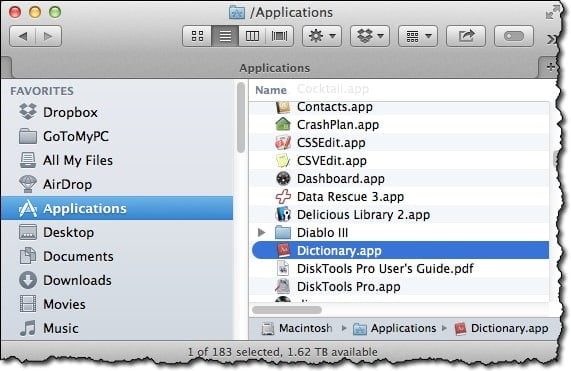 Step 2: Select Preferences from the menu and view the pop-up list of additional options.
(If you don't want to keep scrolling up and down, just hover over the lower right corner to see the drag tool, then click and drag down and to the right a bit to expand the window, and you'll see all the options at once.)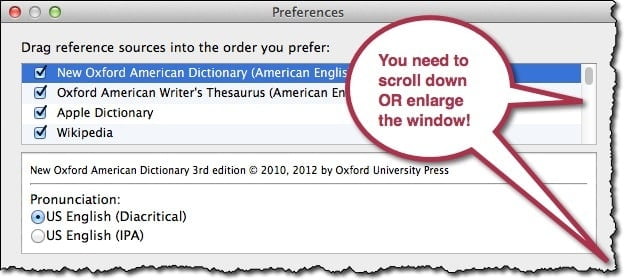 Step 3: Check the additional dictionaries and thesauri that you want to use.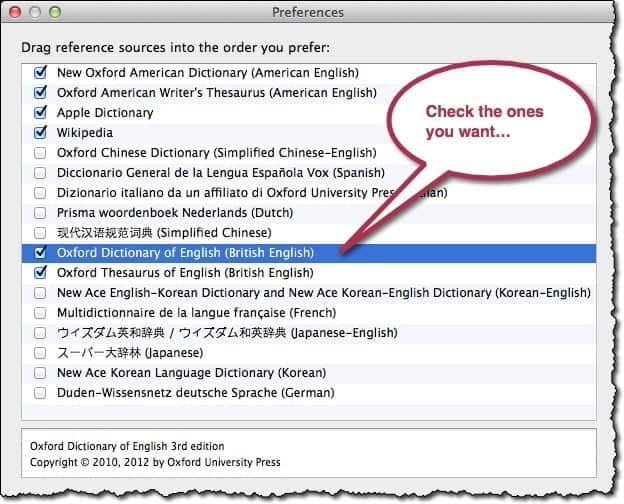 Step 4:  Drag the newly checked dictionaries that you want the system to prioritize first to the top of the window. The system will search starting with the first item in the list and then proceed down the list  in order.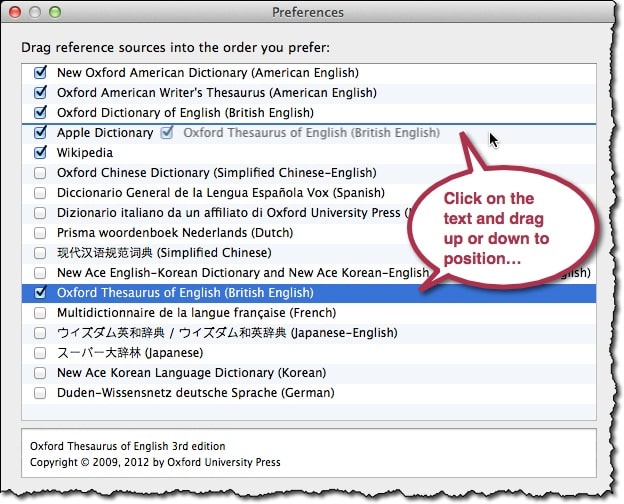 Close the Preferences window and quit the Dictionary application and you're done! The system will now use the new dictionaries in the order you've set.
If you have trouble or questions, or additional thoughts, let me know in the comments and I'll be happy to reply and talk about it.
Happy wording!